Nyhavn, built from 1670 to 1673, was commissioned by King Christian V and used as an international shipping port. Today, this picturesque spot is as popular with the locals as it is with tourists. Come, grab a beer, and enjoy the sunset!
Photo by Miriam Bourin/Global Local Traveler
top 3 Places
1. Louisiana Museum of Modern Art - This internationally-recognized art museum is located on the Øresund across from Sweden and 25 miles north of Copenhagen in Humlebaek. A former home, it is named after the owner's three wives—all named LoUISE. The building itself is an example of the finest Danish modern architecture surrounded by lush sculpture gardens. As you meander the halls, you'll notice art by masters such as Monet, Warhol, Lichtenstein, Picasso, RauschenBerg, Miró and Caulder, gracing the walls. The permanent collection features over 3000 works of art including an extensive collection from the pre-columbian era. Check out their calendar for seasonal curated shows, workshop for kids, and concerts; and be sure to pull-up a chair and enjoy a nibble or two in their café.
2. THE CITY OF LIGHTS - Being in Paris Is like being in a candy store. Your eyes light up at every turn, Whether you're getting a caricature portrait in Montmartre, licking a scoop of cassis at Berthillon, sipping a glass of wine at the famed café de la Paix across l'Opéra Garnier, or shopping in the gallerie Lafayette. This entire city is walkable and that's a good thing, because you don't want to miss the small mom and pop shops around place des Vosges, formerly known as place Royale, the oldest planned squared in the city located in the Marais behind the Louvre. And if you're lucky, you might just stumble upon the church choir singing in the basilique (basilica) in the 7th arrondissement while feasting on escargots and foie gras in the adjacent brasserie, "Le Basilic." (for a little play on words) "Champagne, still vous plait!"
3. new york city - Dirty and sexy with high octane energy, the city so nice they named it twice. Sinatra made it sound great when he sang, "New York, New York…" this crazy fun place is a mixed bag of old, new, beautiful, ugly, stinky, sweaty, pushy, nasty, bright, dark… Be warned, the city that never sleeps will either seduce or repulse you. Indulgence is its middle name, where haute couture meets Wall Street, but don't forget the tattoo parlors of the east village, the street performers of Washington square park, the high line from Chelsea market to Hudson yards, and all the famous buildings you've seen in the movies, over and over and over again. "It's famous because it's the s#%T."
So your biorhythm is out of whack? ChillAX… I've got you covered. Whether you're flying East or West, my tricks of the trade will redress your internal clock in no time at all.
Photo by Abbie Bernet on Unsplash
top 3 jetlag tips
1. adapt QUICKLY! Whether you land at 7 AM or 12 PM, stay up and go about your day as if you were home, enjoying your meal and going to bed at night. That's right… Adjust to your new TIME zone as soon as you touch down.

2. REHYDRATE! Keep it pure and simple and Drink water throughout the day to combat fatigue.

3. exercise! go for a run or a brisk walk. Get those muscles warmed up, clear your head and pump energy into your body. You've got lots to see!
bonus tip :) take melatonin 1 hour before bedtime for a good night rest. It's natural and effective.
The memorial to John Lennon in Central Park.
Photo by Miriam Bourin/Global Local Traveler
Fierce competition in the air dictates comfort these days. Unless you're one of the lucky ones reclined at 180°, you're up close and too personal with your neighbors, packed like sardines. And the smaller the seat, the rarer the silence. Rest is non-negotiable.
Photo by Kristina Flour on Unsplash
Top 3 travel gadgets
1. Bose quietcomfort - noise-cancelling headphones. can't fly without them!

2. Ultimate Ears Roll 2 - lightweight and waterproof bluetooth speaker, comes with strap and bungee cord to hook up to backpack. great sound, cool design!

3. TRTL pillow - neck wrap with built-in support for comfort while in transit.
best thing? takes up minimum space.
top 3 BRANDS that won't break the bank
1. uniqlo - "Compact" is their middle name! great quality and cool clothing designs you can roll up, like their lightweight down and rain outerwear collections.
2. everlane - classic timeless styles with plenty of multifunctional dress-up and dress-down ideas. Shuffle board, BUFFET, Theater… what's your pleasure?
3. muji - gadgets galore… the japanese aim to please. minimalism meets functionality and overall coolness. From toothbrush to color pens and journals, slippers, shirts and dresses, crackers, chocolate and more, much much more. YeP, you can furnish a home too!

Reindeer in the city! In December, the urban park, Esplanadi - or Espa as the locals call it - is beautifully decorated and illuminated for the holiday season. The Esplanadi is the heart of the city and where you will find plenty of shops and nice restaurants.
Photo by Miriam Bourin/Global Local Traveler
top 3 destinations
1. finland - i've regularly been coming to finland since i was a little kid. i also worked for a finnish company, so i know the culture well. finland has changed dramatically the last 5-7 years and today is a vibrant, modern country, proudly embracing it's culture and uniqueness. in my mind, finland is an up and coming destination. it's exciting to see how it moves forward with purpose and gusto.
helsinki in 2020, the capital, will be re-branded under the slogan "one hel of an impact," shaping the future city. it's a really cool project! check it out here:
not only that, finland is #1 in the european happiness equality index!
2. lofoten islands, norway - wild, magnificent, rugged and hard work to get to, but well worth it. this sustainable destination focuses on preserving local nature, culture and environment and to be economically viable.
the history of the vikings runs deep here and there is a strong connection within the community, making sure to keep the tales and traditions alive.
3. iceland - i like it raw, wild and unpredictable. avoid the herd, go where others don't.
immediately leave reykjavik behind (after you've had the best hot dog ever) fly north west to the west fjords, the most remote part of island. this is where you experience iceland - undisturbed.
go north! the snow-capped high mountains will. blow. your. mind. drive to the secret gem Siglufjörður. hear the story of the herring girls in the oh-so-cool museum. follow-up with a herring tasting after. don't be a wimp.
chill in akureyri, the 2nd largest city in iceland. venture east, go around lake Mývatn and be blown away by the crazy volcanic landscape. relax in Mývatn nature baths, a far less crowded version than that blue one down south. all of this while everyone else are elbowing themselves around the south coast while you're just enjoying life.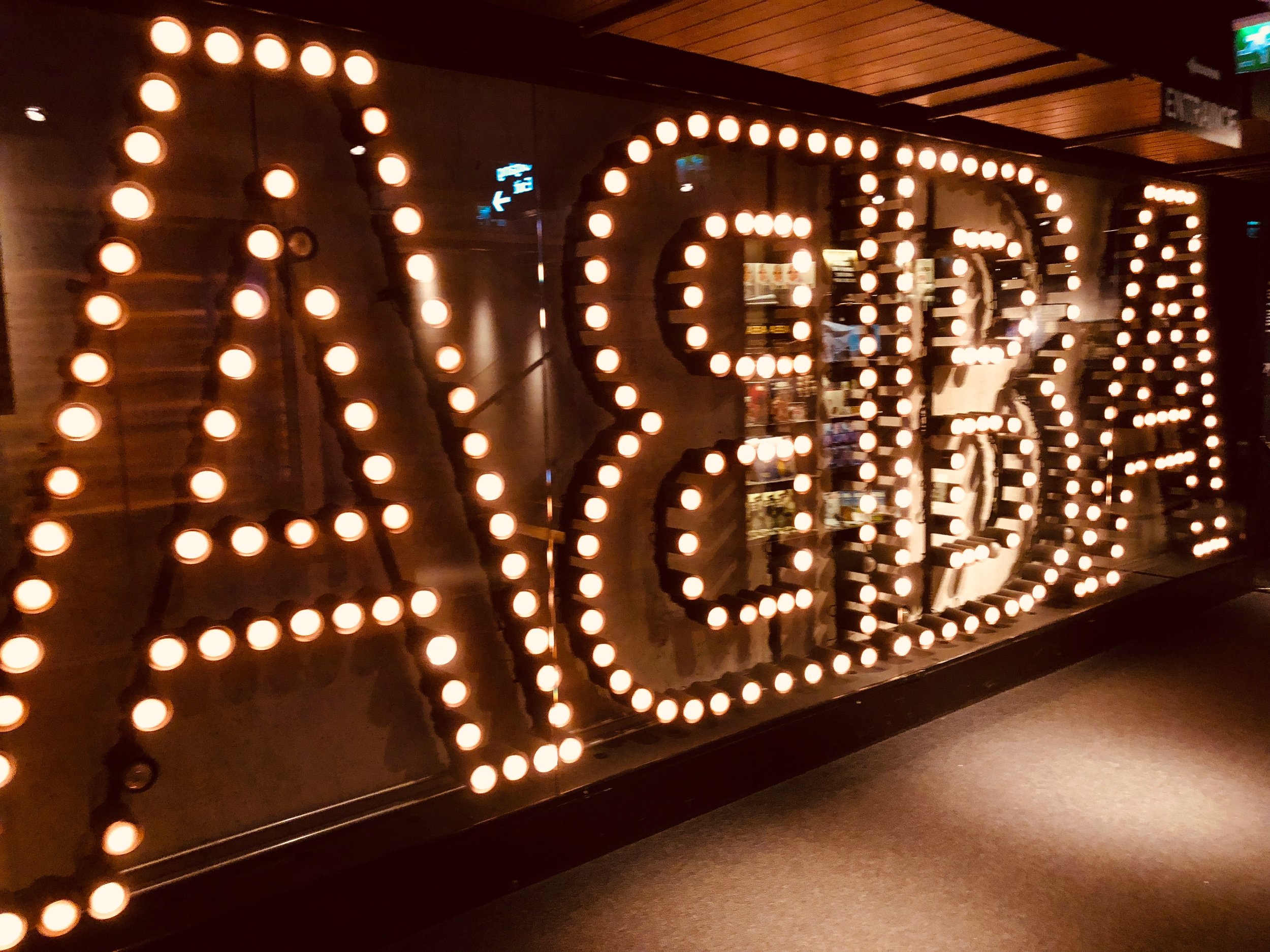 Dancing Queen! Mamma Mia! Waterloo! Voulez-Vous! What's not to love about this Swedish Super Trooper group? This museum is great fun!
Photo by Miriam Bourin/Global Local Traveler

top 3 museums
1. the metropolitan museum, nyc - this museum has it all, and then some! my absolute favorite is any exhibit by the fashion institute. A hidden gem is the japanese garden, lovely to just sit and relax in… and don't forget a visit to the roof top bar in the summer for outstanding views of the city!
2. abba the museum, stockholm - abba 4ever! chock full of rock history. tons of interactive and creative features: do your own video, sing with abba, dance with abba. hey, you can even ring ring that phone,,,
the clothes! the boots! the glitter! annifrid's snake overalls.., agneta's blue satin capris,.. björn's platform boots… and benny's hair… what's not to love (or be horrified over)?
Wanna to feel like a rockstar? buy tickets online and gliiiide past that line at the door…
PS. want the full experience? check in at the abba the hotel next door!
3. palais garnier, paris - the home of the phantom of the opera! this used to be the main opera in paris (there used to be eight opera houses!), offering smaller opera events although ballet is mainly performed here.
i highly recommend a visit to this amazing place that rivals chateau versailles in grandeur (and gold!). book a guided tour which gives you access to the auditorium where you can see the magnificent marc chagall art piece in the ceiling.

This poncho is amazing! Keeps me dry, easy to put on and take off. Just add a stylish waterproof bucket hat and you're set!
Photo by Miriam Bourin/Global Local Traveler


top 3 in my bag
1. Clorox wipes to-go pack - a must when you travel if you want to stay healthy. i wipe down everything i will touch in my hotel room: door handles, lamp buttons, tv-remote, flusher, coffee-maker… it takes 10 min, but it's worth it. I also wipe down my (s)eating area when i fly. it may seem a bit overkill, but if i get sick, it's not so easy to replace me.
2. high protein snack bars - preferably made only with natural products, low on sugar and fat. It's quite hard to steer clear of all the amazing and not-so-healthy foods on tour. so if the craving is there, i take a snack bar to keep myself in check. well, i try!
3. rain poncho, reisenthel - my favorite rain gear! drapes easily over anything i wear, including a backpack and shoulder bag. it also has a little pocket/pouch in the front where you can put e.g. your phone and keep it dry. i have it in 2-3 different colors and patterns - just for fun!