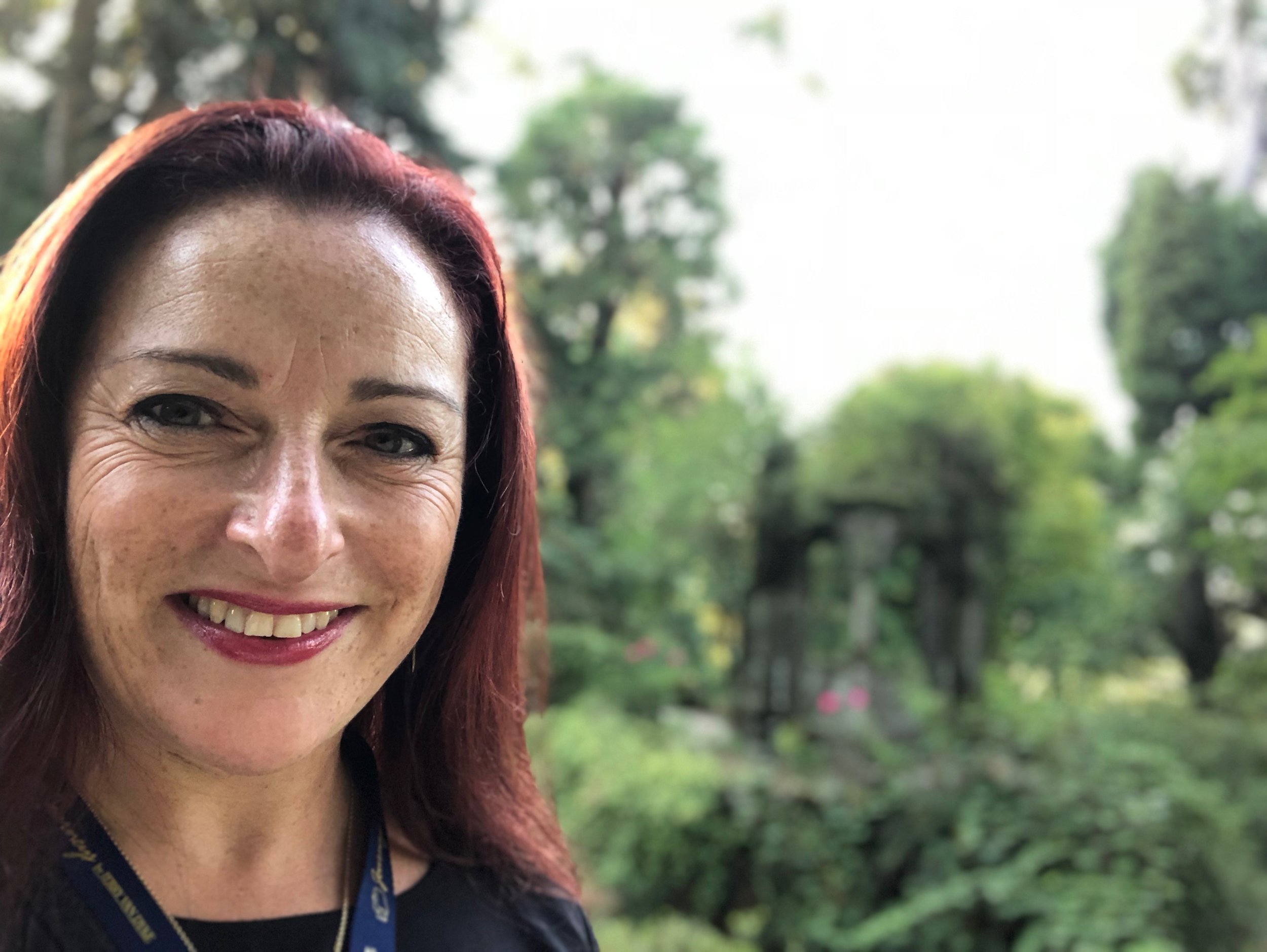 high falls, ny
gateway cities: all nyc airports/albany
EU Passport/US green card/global entry
Hi! I'm Miriam!
I'm born and raised in Stockholm (Sweden) and since 2004 I live in the beautiful and historic Hudson Valley, NY.

After a long and great career in the professional high tech language industry, I had a strong desire to get out of the office and my desk. I wanted to combine the skills I acquired over the years from working with international teams, pair it with my travel experiences and passion for sharing stories and all my knowledge. I'm all about making people happy, comfortable and having fun!
In 2017 I decided to take the leap and become a tour director – and I haven't regretted it for a second!
I believe that if you're passionate about something, it really shows and success will follow.
I also believe in having fun every day, enjoying life and sharing the joy.
My unique background with my multi-cultural background, my European upbringing and having lived and worked there most of my life, paired with being fully immersed in the American lifestyle and mindset, gives me the unique insight and benefit of understanding both the European and American way, allowing me to frame expectations, anticipate needs and deliver above and beyond to my guests.
training, certifications
& licenses
itmi certified tour director/Tour guide, 2017
2018: ITMI Master class: SW National parks
trip school certified training:
2018: mega-training: NYC, d.c., boston
Advanced nyc
Fall Foliage/N.E.: Massachusetts, Maine,
New Hampshire, Vermont
Charleston & Savannah
philadelphia
2019: New Orleans
London (UK) & Paris (FR)
Licensed Tour Guide: NYC, Washington D.C.
professional organizations:
IATDG
GANYC
Washington D.C. Guild
CPR & First-Aid Certificied
languages
English & Swedish (complete fluency)
German, French (semi-fluent)
Spanish (limited)
tour director
experience
2017 - present:
adult tours
collette
journeys by van dyke
student tours
global travel alliance
director's choice
jumpstreet
ACIS
EF EDUCATION


Higher Education
& Diplomas
Heriot-Watt University, Edinburgh, Scotland
M.B.A.
Påhlmans Handelsinstitut, Stockholm, Sweden
Marketing Economist Certification (B.B.A.)
Dutchess Community College, Poughkeepsie, NY
A.A.
Vassar College, Arlington, NY
International Model UN
(repr. Australia, winner)
Shaw Academy, Online
Social Media Marketing Diploma
Other Professional Activities
Event and CMI Project Manager
Organized, marketed and produced corporate events, movie premieres, festivals & incentive travel.
Security Guard Instructor
Developed curriculums, recruited, trained and managed instructors and security guards in basic and advanced security & safety training.
Senior Localization & Project Manager
Managed multi-lingual localization projects for international clients, led cross-cultural teams, advised clients of technical and process solutions.
I have professionally led tours, have intimate knowledge of, or am trained to lead tours to all of the following destinations:
East Coast/Mid-Atlantic/ Canada
New York City
Washington D.C.
Boston
Hudson Valley (FT-resident since 2004)
New England (my own backyard)
Vermont (PT-resident for 10 years): Stowe
new england/Fall Foliage: MA, ME, N.H.
Penn Dutch Amish Country
Philadelphia
Gettysburg
Valley Forge
Toronto
Deep South
New Orleans
memphis
Charleston
Savannah
Charlotte
Miami
California
San Francisco
Napa & Sonoma Valley Wine Country
17-mile drive / Hgw 1 / Monterey / Carmel / Big Sur
SW National parks
grand canyon
monument valley
bryce canyon
Zion canyon
sedona
Europe
Sweden (stockholm native): my home country
Finland: helsinki, poorvi, lapland
Norway: oslo, bergen, west & north coast, the fjords, lofoten, north cape, incl. hurtigruten
Denmark: copenhagen
ICELAND: golden circle, ring road (rt 1), siglu, lake myvatn
Estonia
Latvia
France - (PT-resident for 15 yrs in SW france): paris, normandy, provence, pays basque, bordeaux
Spain: navarra, Galicia, Rioja & pais vasco, barcelona, madrid, mallorca, santiago de compostela
Portugal: lisbon, porto, Douro valley
united kingdom: london
middle East
dubai
caribbean islands
Barbados
St. Lucia
Grenada
St. Vincent & the Grenadines
Martinique
St. Thomas
BVI
I have traveled to the following destinations and countries extensively and can, after some preparation, lead tours there.
Wyoming
jackson hole
Yellowstone
Colorado
denver
boulder
Aspen
Europe & british isles
Austria
Germany
Ireland
Greece: athens, the Cyclades
Netherlands
Italy: amalfi coast, ischia, Rome, the lake district
Czechia: Prague
Croatia: Split, Dubrovnik, the Dalmatian Coast
Middle East
Egypt
Oman
Southeast Asia, PRC
Malay Borneo
Hong Kong
check out my video about pintxos!
copyright © 2017-2019 global local traveler llc. all rights reserved.